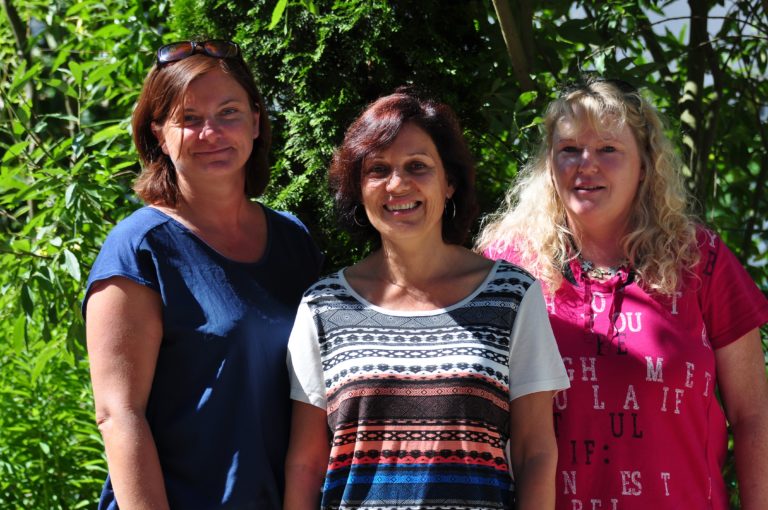 Family midwives Ulli Weiss-Lindner, Brigitte Leber and Antje Sand
Together it easier goes!
Our family midwives support women, couples and families in special life situations in addition to providing pregnancy-related counselling
They help women and couples during pregnancy to prepare themselves well for their baby.
They support parents throughout their child's first year
They help them to deal with the challenges of everyday life – in their home environment
They are also available in the evenings and at weekends if (expectant) parents need advice and assistance.
Further services:
Counselling for parents with children aged 0 to 3 years
Open midwife consultation hours (German and English)
Birth preparation courses in spring and autumn in Konradviertel meeting point for parents in special life situations (German and English)
Contact:
Maria Tripolt
Catholic Counselling Centre for Matters Concerning Pregnancy
The support is free of charge within certain income thresholds.
The project is funded by Sternstunden e. V.